Earbuds are a necessary part of any modern person's life. We use them to listen to music, talk on the phone, and even cancel out outside noise. But one of the biggest problems with earbuds is getting the water out when they get wet.
If you are caught in a storm or simply sweat during a workout, water can easily get into your earbuds and cause them to malfunction. Getting the water out can be challenging. If you're dealing with wet earbuds, don't panic. In this blog post, we're going to share a step-by-step guide on how to get water out of earbuds.
Tips for Drying Out Your Earbuds
There are different levels of wetness that a pair of headphones can experience, from light moisture to complete submersion. There are also various ways to dry them, depending on the severity of the wetness. In this part, we will discuss 3 common scenarios and the best way to dry your headphones in each case.
How to fix your earbuds if they get splashed?
If your earbuds get splashed, don't panic! There are a few easy steps you can take to fix them.
First, remove the rubber tips from the earbuds. This will allow any water that's gotten inside to drain out.
Next, shake the earphones vigorously to get water out of wireless earbuds. 
Finally, wipe the earbuds with a clean, dry cloth. This will remove any moisture that's still on the surface.
Your earbuds should now be as good as new!
How should I handle washed earbuds?
What happens if they get submerged in water? It turns out that it takes longer for them to dry if they're in water for a longer period of time. Here's what you need to know about drying your earphones if they get washed:
First, take them out of the water as soon as possible. Then, shake off any excess water.
Next, try drying them with a cloth or tissue.
Then, blow dry them with air for a few minutes.  
Next, put the earbuds in a dry place and let them sit for a few hours or overnight to get the water out of wireless earbuds.
Finally, check to see if the earbuds work. Unfortunately, you may have to buy new ones if they don't work.
What to do if the earbuds were soaked in other liquids
If your earbuds have been soaked in any other liquid besides water, it's important to take special care when cleaning them. Here are a few steps to follow:
Before drying, immerse the earbuds in distilled water. This will help remove any residue from the other liquid. There are no electrolytes or "impurities" in distilled water that could cause a short circuit.
Gently pat the earbuds dry with a soft cloth or paper towel. Avoid using anything rough that could damage the delicate components.
Allow the earbuds to air dry completely before using them again. Ensure the earphones are exposed to air and circulate dry air around them.
By following these simple steps, you can ensure that your earbuds are clean and safe to use after being exposed to another liquid.
Avoid These Mistakes When Your Earbuds Get Wet
When you're out and about, earbuds will inevitably get wet. But don't despair! With a little bit of care, you can avoid these common mistakes and keep your earbuds in tip-top shape. 
One mistake people often make is continuing to use the earbuds even after they've become wet. This can cause damage to both the earbuds and your ears, as the moisture can create a breeding ground for bacteria. If your earbuds do get wet, take them out and allow them to dry completely before using them again.
Don't put them in rice! This is a common mistake people make when their phone gets wet, but it doesn't work for earbuds. The rice won't absorb the moisture and will actually damage the buds.
Another mistake is not using the right type of cleaner. Some cleaners can damage the coating on your earbuds, so be careful when choosing a cleaner. Stick with one that's specifically designed for cleaning electronics.
Are There Any Waterproof Earbuds Perfect for Water Activities?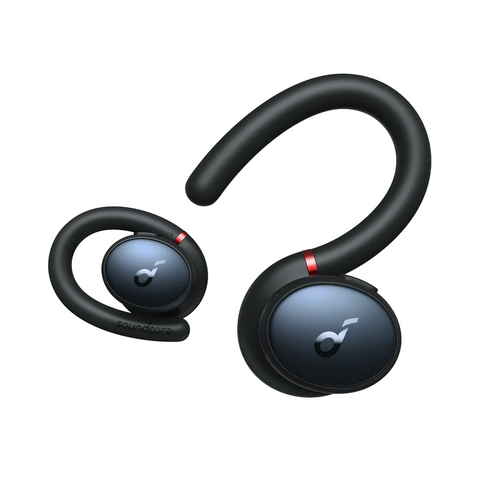 The new soundcore Sport X10 is not only IPX7 water resistant, but also has SweatGuard technology which protects against sweat-induced corrosion. This makes them perfect for any workout, whether you're doing cardio or swimming. And with incredible sound quality and a comfortable fit, it's no wonder that 20 million people have already fallen in love with these earbuds.
FAQ about How to Get Water out of Wireless Earbuds
Can water ruin earbuds?
Water and electronics generally don't mix. Whether it's a spilled glass of water or a rogue wave at the beach, water can easily damage sensitive electronic components. This is especially true for earbuds, which are designed to be worn in a humid environment (i.e., your ear canal). While most earbuds are resistant to perspiration, they're not necessarily waterproof.
How do you dry out earbuds?
First, remove the earbuds from your ears and gently shake them to remove any excess water. Next, use a soft, dry cloth to wipe down the earbuds and remove any moisture that's left. 
If the earbuds are still wet, you can try using a hairdryer on the lowest setting to help dry them out. Finally, once the earbuds are dry, put them back in their case and allow them to air out for a few hours. 
What happens if earbuds get wet?
The delicate electronic components inside the earbuds may be damaged if they become wet, so they may stop working. If you're using earbuds in a humid environment, or if they get sweaty from exercise, you need to dry them off quickly. 
Conclusion
Getting water out of earbuds is not as difficult as one may think. By following the steps above, anyone can easily and quickly remove water from their earbuds. Doing this will help to prolong the life of the earbuds and ensure that they continue to function properly.
If you're looking for a pair of earbuds that will stay in place no matter what, look no further than the soundcore waterproof earbuds. With their ultimate fit and superior sound quality, these earbuds will enhance your listening experience like never before. So don't wait any longer, grab a pair of soundcore earbuds today!